Ghosts of Auld Lang Syne is book two of the Stacey Christian & Peter Mansfield trilogy after 
Return Of the Gulls
:
A New Year's celebration turns to terror as lovers and friends are besieged by inexplicable accidents. Someone is intent on murder. Is it a guest – or a ghost?

Set at a secluded lake in the remote New England countryside, Stacey and Peter join a diverse cast of characters to celebrate the New Year holiday. From the moment Stacey sets eyes on the imposing old mansion, recently inherited by her childhood friend, Holly Purcell, she knows there's more to the house than meets the eye.

What begins as an innocent gathering soon turns sinister as a series of suspicious accidents occur. To add to the confusion, Stacey is irrevocably drawn into the tragic intrigue surrounding Clementine Kreen, the resident ghost. The mystery behind the accidents, and Stacey's eerie experiences and visitations, culminate in a nail-biting finale on New Year's Eve, the anniversary of Clementine's unsolved disappearance decades before.

"Maureen McMahon's trilogy is an enthralling, fast-paced  mystery/romance/paranormal series that will keep you on the edge of your seat and wanting more!"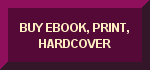 GHOSTS OF AULD LANG SYNE 

Book 2 of the Stacey Christian & Peter Mansfield Trilogy

© Maureen McMahon 2023

All material on this site is copyrighted